Chemistry & Structure of novel Materials
This site is frequently under construction - visit regularly for updates.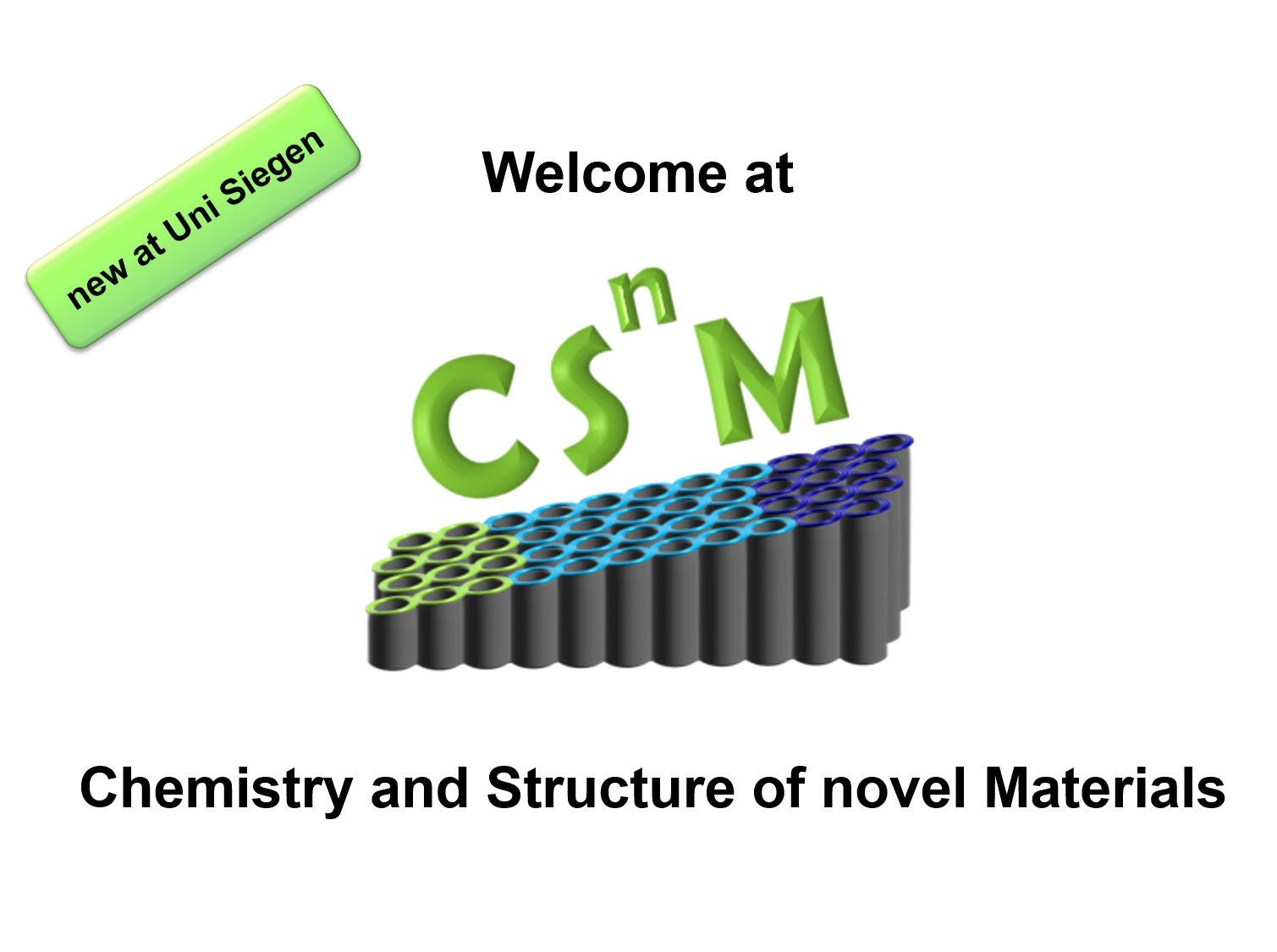 Our group investigates anodic oxide nanostructures modified with functional organic molecules. Our aim is to create complex, multifunctional nanostructures. Methods used are anodization, self-assembled monolayers and surface analysis (SEM, ToF-SIMS, XPS..) For details with regard to our current and future projects, visit Forschung.
---
NEWS
---
17.02.2022
24.01.2022
01.12.2021
Swathi Naidu's poster "Nanostructured Zirconia (ZrO2): from anodization to potential bio-medical implants" receives the third highest public vote at Faraday Discussions "Next Generation Nanoelectrochemistry".
01.11.2021
24.08.2021
08.08.2021
20.07.2021
12.07.2021
M.Sc. Gabriel Onyenso got accepted for a PhD scholarship by HYT and will conduct his research on the topic "Controlled drug release from ZrO2-Nanostructures" at CSnM. Congratulations and welcome to the team!
17.05.2021
We are very proud to announce that Dr. Edrees Abu-Zeitoun accepted a position as Assistant Professor at the American International University, Kuwait, staring 01.09.2021. CONGRATULATIONS!
10.05.2021
Dr. Jean-Marie Vianney Nsanzimana succeeds in the MSC-Cofund-STAR call and receives a PostDoc scholarship for a collaborative project of LMN and CSnM for hydrogen production. Congratulations!
26.04.201
Dr. Shiva Mohajernia receives the "ISE award for young electrochemists". Congratulations!

17.03.2021
Dr. Christian Pritzel and Dr. Sandra Afflerbach (AK Krumm) the best poster award on the 3rd International Conference on the Chemistry of the Construction Materials - ICCCM 2020. Title of the poster: "A basic study on the morphology and composition of ettringite crystals in dependence of temperature". Congrats!
21.10.2020
B.Sc. Gabriel Onyenso receives the STIBET scholarship for Master students at the University of Siegen. CONGRATULATIONS!
08/2020
The new Future Magazin  "Exploring the nanocosmos" is out, including an article about our group (p. 27-32).
20.07.2020
Juni/Juli 2020